November 23rd, 2023 | 10:30 AM IST / 1:00 PM SGT / 4:00 PM AEST
Duration: 2 hours
Are you looking to supercharge your DevSecOps skills and stay at the forefront of the tech industry? Look no further than DevNext, a series of live, hands-on workshops crafted to help you take a definitive step towards mastering the tools of the DevSecOps trade.
Our seasoned experts will deep dive into the tools and techniques leveraged by top-tier DevOps teams on JFrog's Software Supply Chain Platform and unveil DevOps-centric security practices which will help you find solutions to your organization's software supply chain security needs.  
Take advantage of this opportunity to elevate your expertise and be at the vanguard of DevSecOps innovation.
Architecting DevOps for the Cloud
Are you ready to master the art of swift and secure software releases worldwide, even in bandwidth-challenged environments? In today's fast-paced tech landscape, organizations are on the hunt for solutions that accelerate deployments, downloads, and device management seamlessly across their Software Development Life Cycle (SDLC). Whether you're navigating CI, CD, or device management, and spanning across remote sites, hybrid infrastructures, clouds, edges, embedded devices, or IoT fleets, we have the tools and expertise to guide you!
Introducing the final instalment of our DevNext series: a workshop that delves into the core principles of modern software development and distribution. This virtual event will explore the following crucial elements:
Distribution:

Improve deployment speed, governance and developer productivity when releasing updates across the growing number of endpoints and across complex topologies be it in hybrid infrastructures, multi-cloud or any edge/device.

Edge Nodes:

set up edge nodes in regions around the globe, and quickly create release bundles, which are digitally signed, enabling you to publish to the edge for deployments as well as enhancing collaboration and reducing latency.

Federated Repositories:

enables multi-site development by empowering geographically distributed teams to share artifacts and their metadata collectively.

Access Federation:

a crucial component in modern software development and DevOps. It simplifies access control across multiple JFrog Artifactory instances for a secure and collaborative environment.
Workshop pre-requisites:
Firewall restrictions:
Please make sure that you have no firewall restrictions to connect to SaaS instances

(*.

jfrog.io

)

to perform basic upload/download tasks via your system during this workshop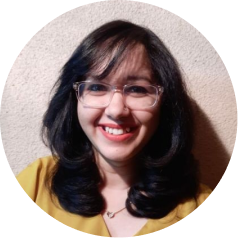 Shilpa Kallaganad
Enterprise Solution Lead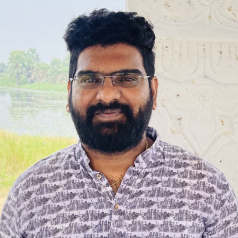 Bandi Harish Goud
Sr. Developer Support Engineer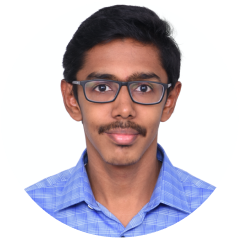 Ramkannan S
Sr. DevOps Solutions Engineer